Over the past weekend, the Tauron Arena in Krakow was hosting the biggest hackathon in Europe - Hackyeah 2023. The competition brought together talented minds from Poland and all of Europe and served as a battleground for IT experts. Of course, participating in such an event isn't only about work and competition, it's also a chance to meet tons of different people from the IT sector and exchange ideas, thoughts and experiences. That said everyone was there to see the main event - tackling technology challenges within a 24-hour time-frame. The category the AEXOL team participated in required the creation of a solution to modernize the education sector using technology.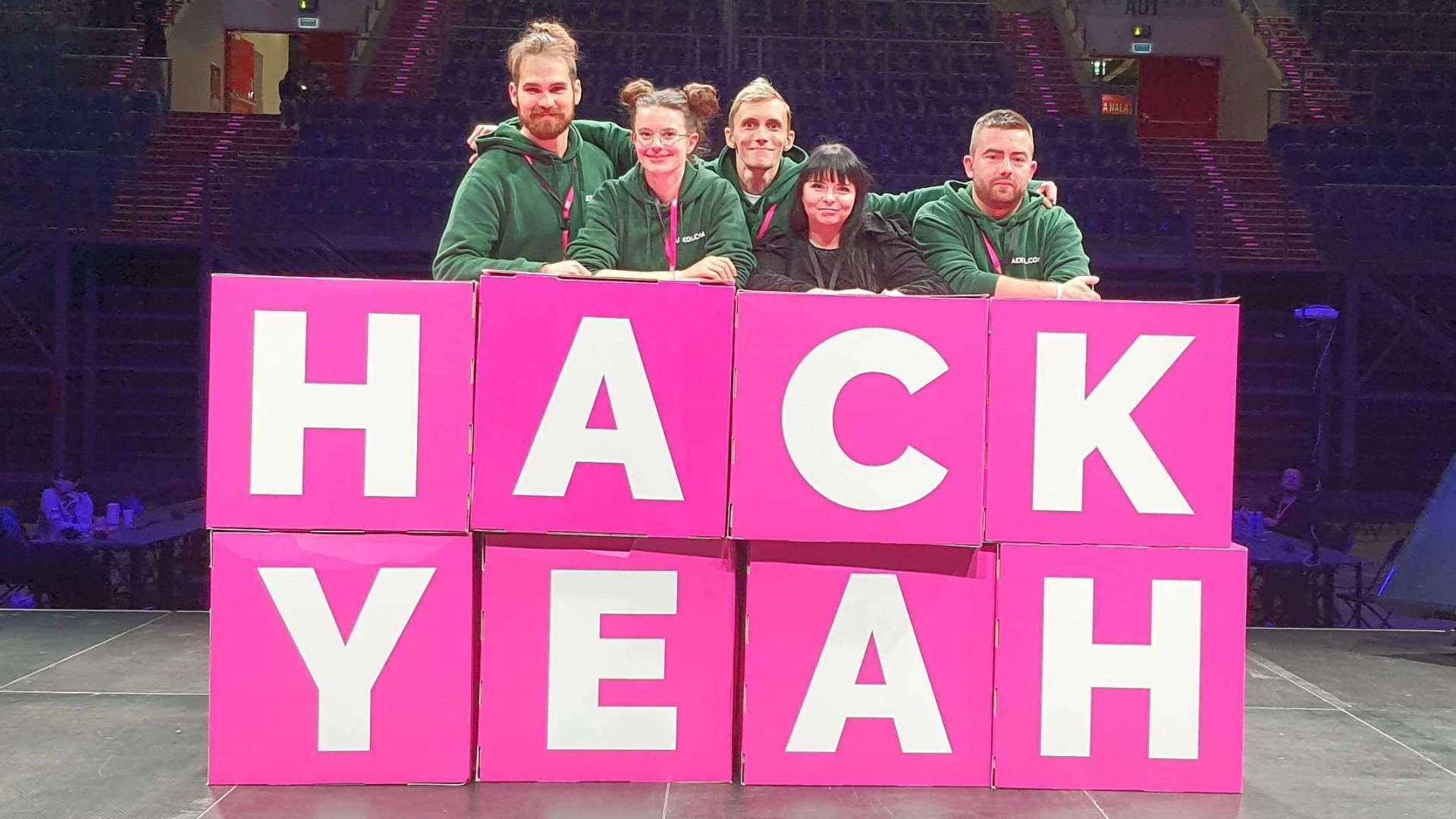 Our team utilized artificial intelligence to create a complete MVP (Minimum Viable Product) for the GovTech task, combining various tools, skills and technologies. This earned them the third spot in the "Education in Innovation" category and their project caught the attention of both participants and competition judges due to its innovative approach to educational challenges. I'm proud to say that our team created one of the most recognizable projects to emerge from this exceptional event.
The team
The award-winning team includes Aleksander Bondar (frontend developer), Arkadiusz Kuryło (backend developer), Adam Michałowski (frontend developer), Jakub Sowa (3D graphic designer - external to AEXOL), Adrianna Gregorczuk (leader), and Monika Szypurska (graphic designer - external to AEXOL). Their stack consisted of React, Next.js, TypeScript, GraphQL, Stucco.js, mongoDB, Figma and Blender. It served to combine the various skills of team members and was key in reaching the goal of the challenge. This achievement is the result of a combined effort that took many hours of hard work and dedication from the entire team.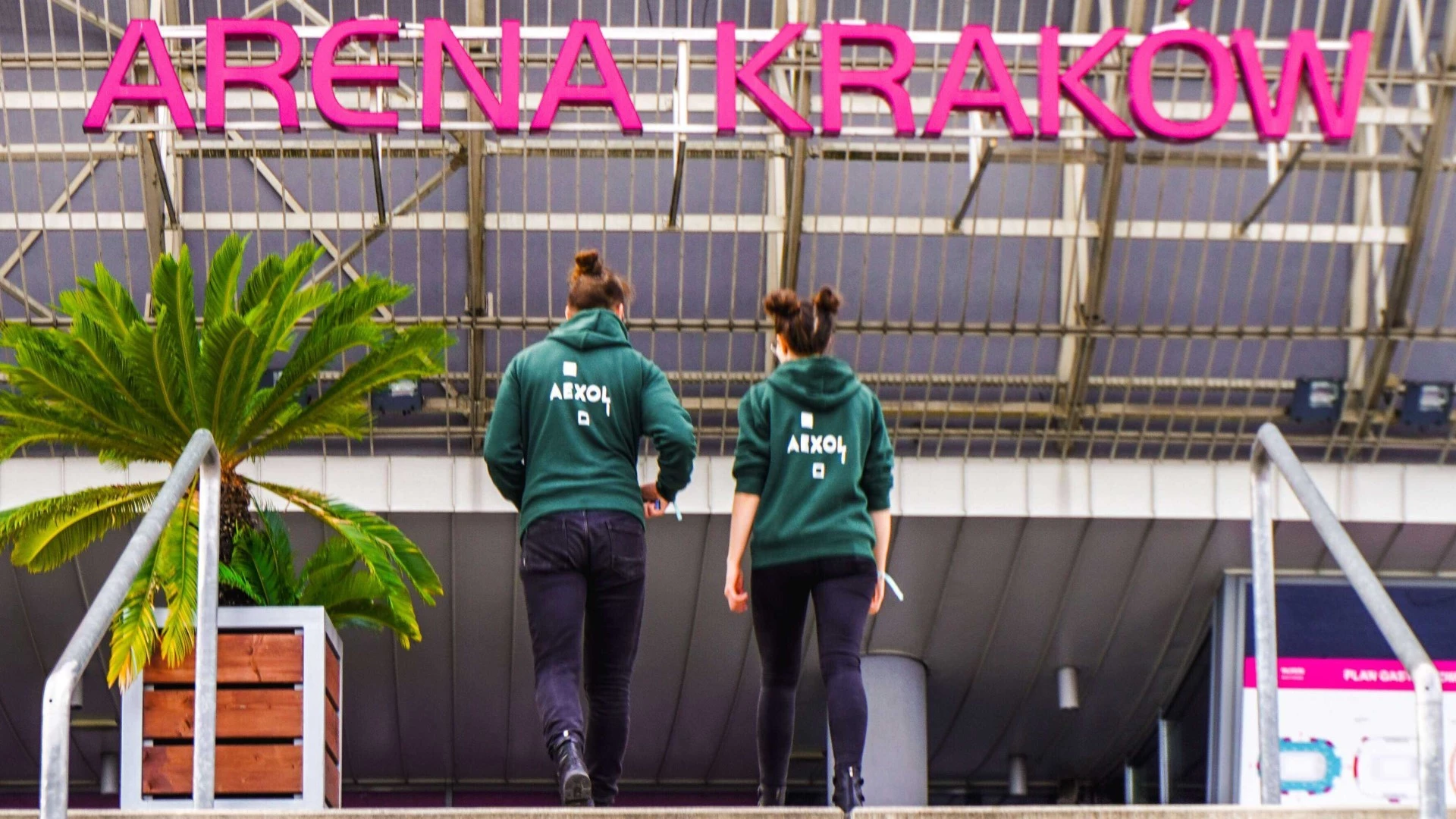 The project was all about the implementation of artificial intelligence to help students pick a university course to study. An effective tool to assist in making crucial life decisions can be a great help in today's world, especially when it comes to decisions as important as choosing the right educational institution or course of study. Our team took on the challenge by using our trained chatGPT model and designing an application around it - allowing users to easily and accurately find schools, educational institutions, or study programs that best suit their individual needs. Their solution could become part of the Education and Science Portal - edukacja.gov.pl!
Research - Generations Z & Alpha
We know the issues addressed and the goals of the project, but we didn't really talk about the first step. How did the team come up with the idea for the app, where did it come from, and what research on the topic did they do?
The demographic significance of Generation Z cannot be underestimated. Comprising a substantial 15.4% of Poland's population, this generation faces a slew of unique challenges. Research suggests that the dissatisfaction experienced by young individuals can have far-reaching consequences, making it imperative to address their concerns in a timely manner.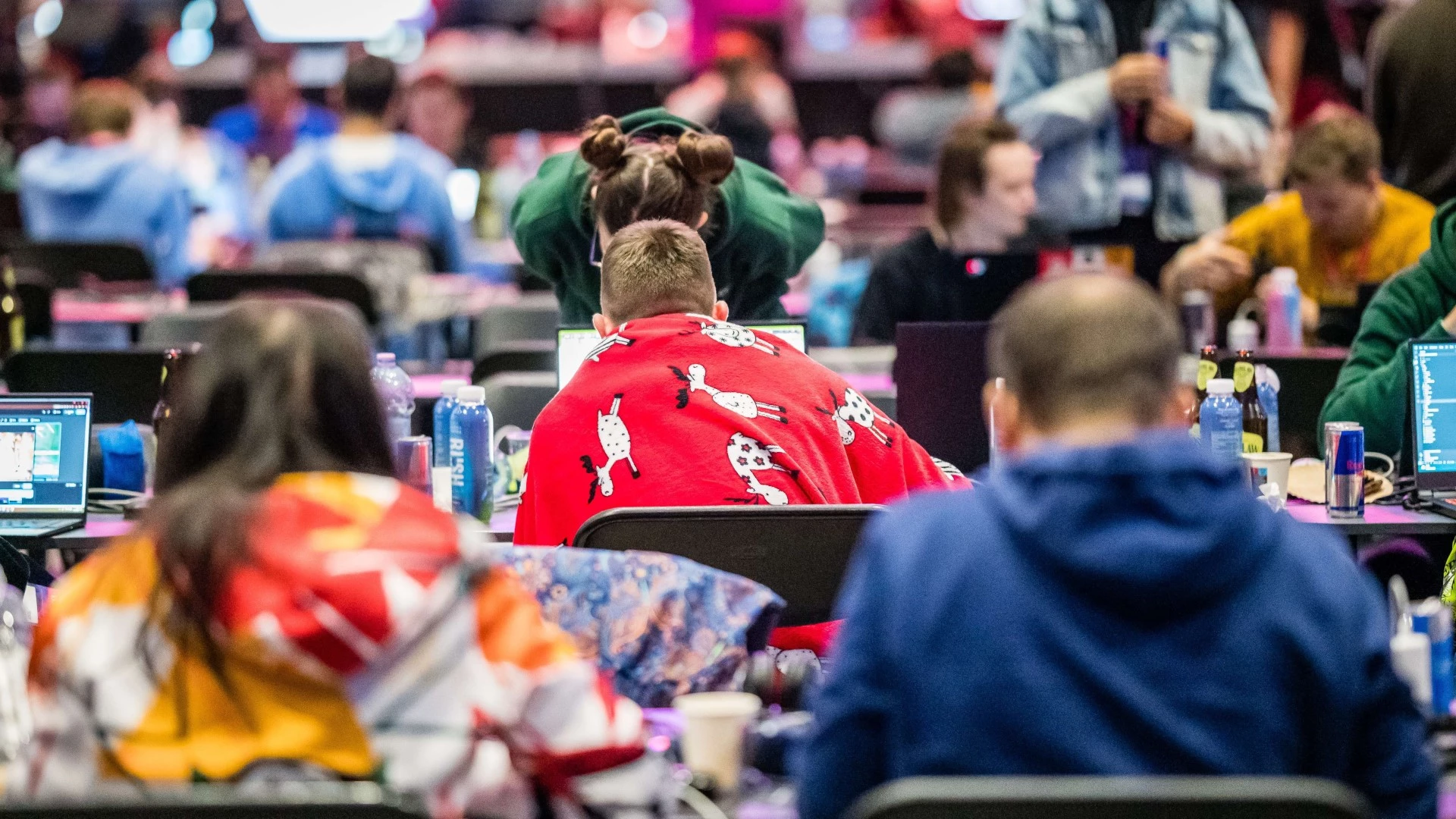 Numerous psychological studies have delved into the impact of unrealized aspirations on mental well-being. The weight of unfulfilled dreams can lead to feelings of frustration and disillusionment, underscoring the importance of providing avenues for young people to pursue their ambitions. Social psychology research consistently highlights the significance of a robust support system. Young individuals who lack adequate support from their immediate surroundings may face hurdles in their personal and professional growth. Initiatives designed to offer mentorship and guidance during the transition to adulthood are vital for their development.
As we look toward Generation Alpha, often labeled as "Always on," early economic and socio-scientific projections indicate a preference for highly personalized experiences, empowerment, and innovations. Understanding these evolving preferences is essential for shaping the future landscape. Emerging as a potential remedy to the multifaceted challenges faced by both Generation Z and Generation Alpha, competent AI administration offers guidance and support in navigating complex life and career decisions. Harnessing the power of AI can be a game-changer in addressing the needs of these tech-savvy generations.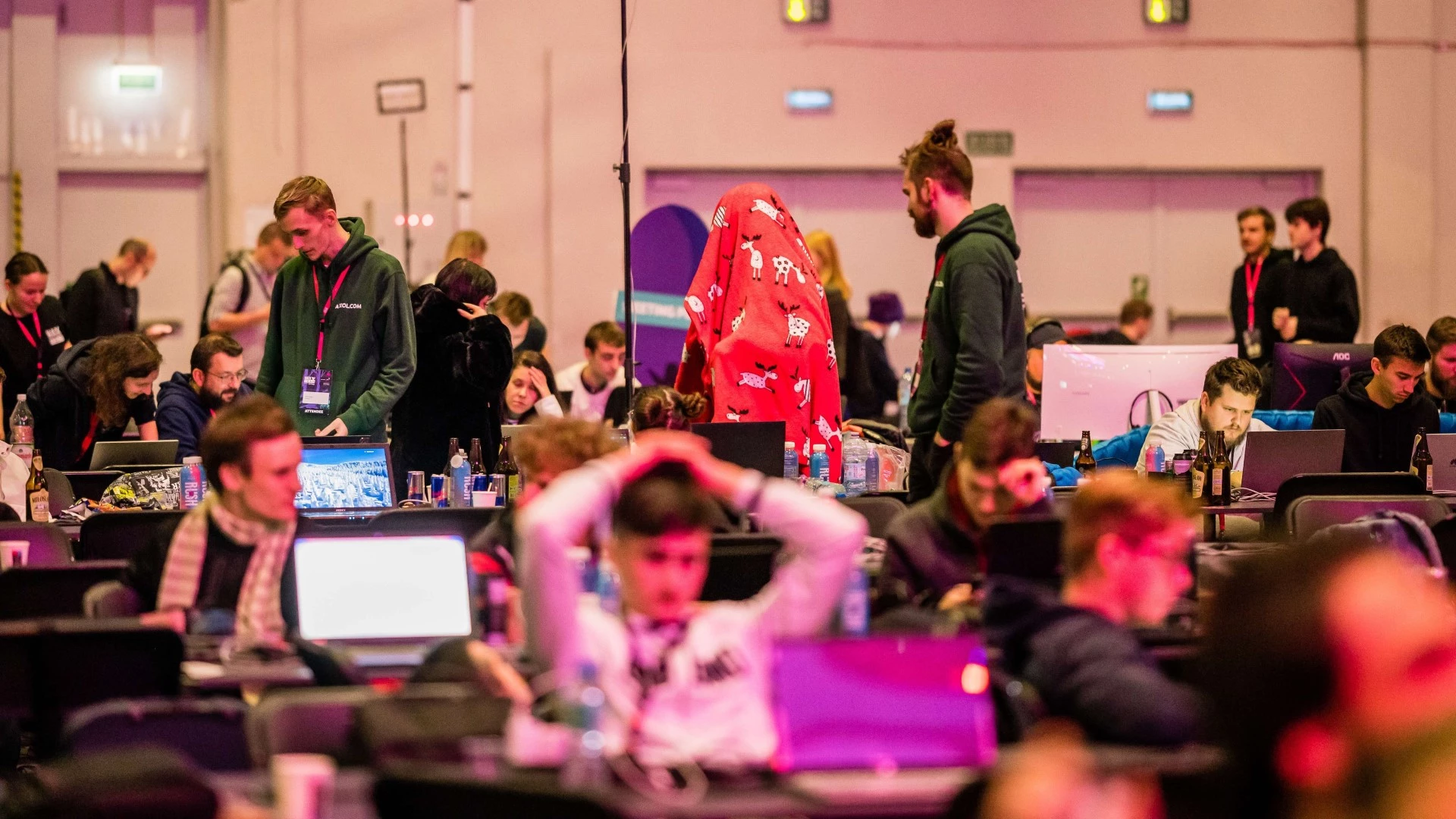 In crafting their solution, the team drew inspiration from the immersive qualities observed in popular gaming platforms like Roblox and Minecraft. These virtual environments have been studied extensively in the context of user engagement and experience. By incorporating elements of immersion and CAVE, they aimed to create a product that not only captures attention but also evolves in multiple directions, all while preserving its original MVP concept.
Fine-tuning
Now that we have learned about the issues our friends faced, we can move on to technical matters. As we know the team turned their minds and capacities towards so-called fine-tuning. In the ever-evolving landscape of artificial intelligence, fine-tuning has emerged as a crucial technique for enhancing the capabilities of pre-trained models. Fine-tuning is a process that allows us to adapt these models to perform specific tasks with greater accuracy and relevance.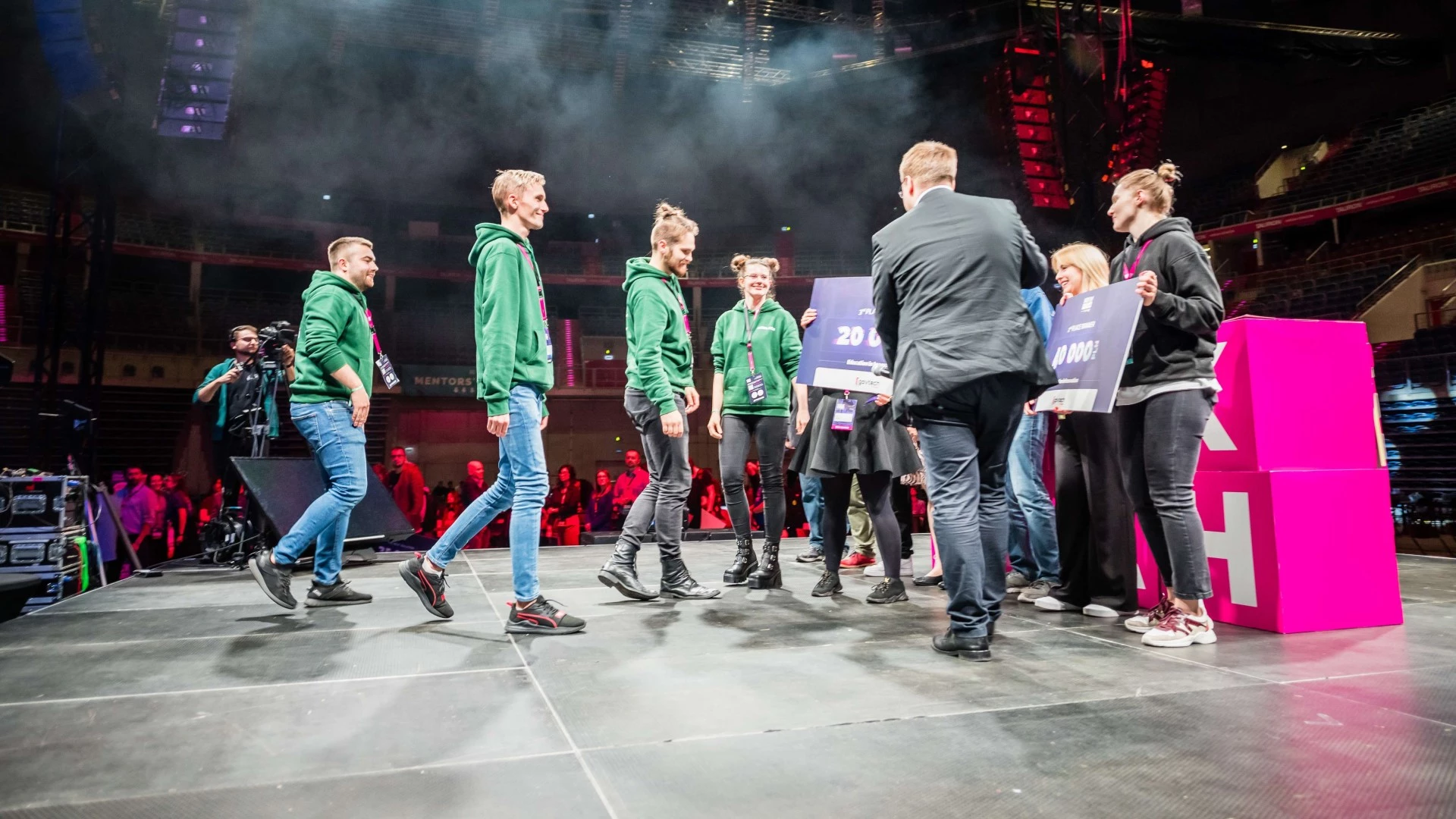 Before we dive into the intricacies of fine-tuning, it's essential to grasp the concept of pre-trained models. These models are AI systems that have been trained on vast amounts of data, typically from the internet, to learn the patterns and structures of natural language or images. A well-known example of a pre-trained model is OpenAI's GPT (Generative Pre-trained Transformer) series for natural language processing, which includes GPT-3.5, the foundation of this AI.
Pre-trained models are designed to perform a wide range of tasks, from text generation to language translation, sentiment analysis, and more. However, they might not be optimal for specific, domain-specific, or fine-grained tasks. This is where fine-tuning comes into play.
Fine-tuning is akin to the process of "specialization" for pre-trained models. It is the process of taking a general-purpose, pre-trained model and adapting it to excel in a specific task or domain. Think of it as giving a versatile tool a sharpened edge for a specific job. Instead of starting from scratch and training an entirely new model, fine-tuning leverages the existing knowledge of the pre-trained model, saving time, computation resources, and data. In the world of artificial intelligence, fine-tuning has emerged as a critical technique for enhancing the capabilities of pre-trained models. It bridges the gap between generic AI and task-specific AI, offering an efficient and effective way to adapt models to specific needs. As AI continues to play a pivotal role in various domains, the importance of fine-tuning cannot be overstated, as it enables us to unlock the full potential of these powerful AI systems.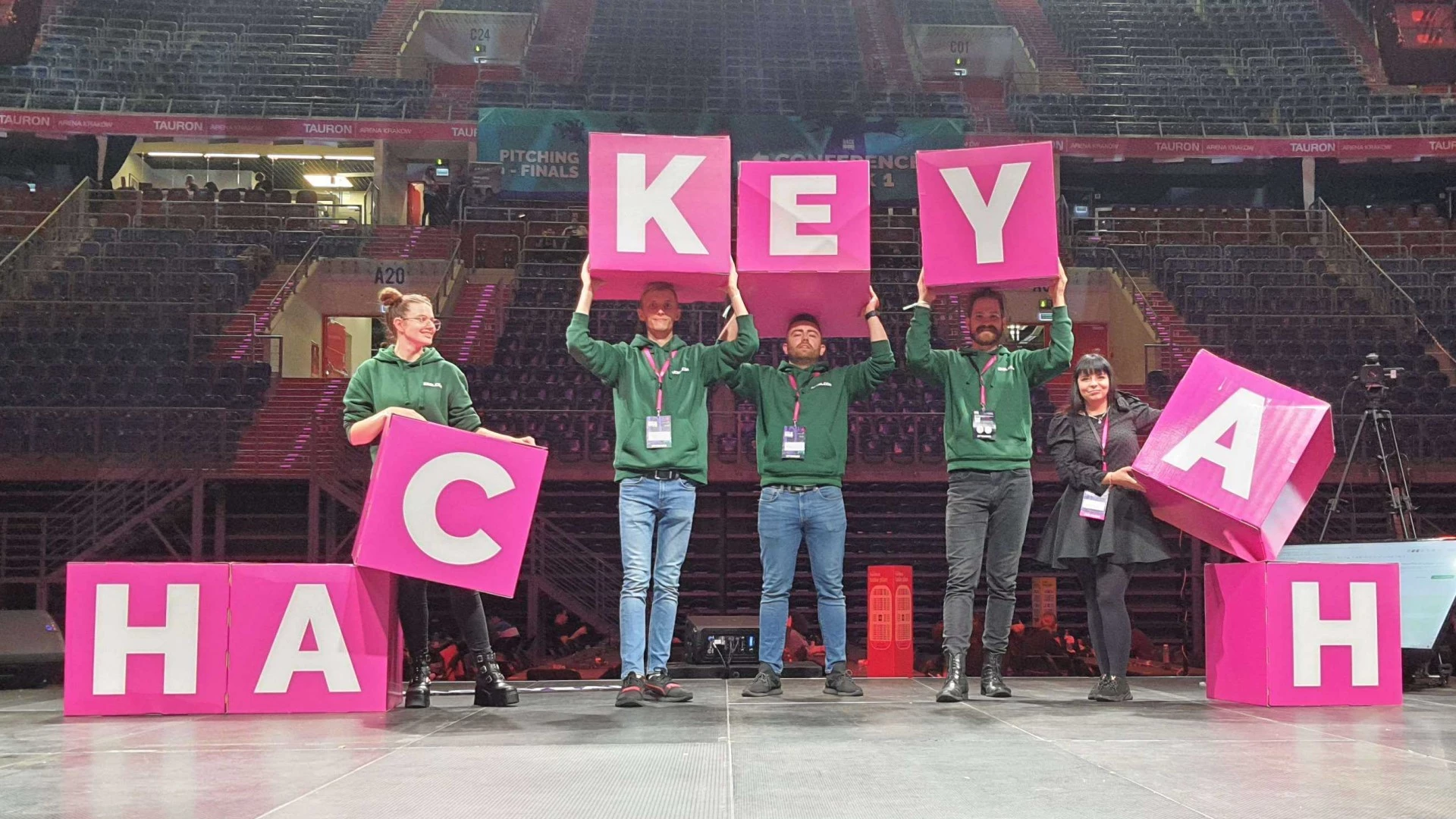 Congratulations
I want to extend my heartfelt congratulations to our team for winning a prestigious award and achieving widespread recognition for their efforts. Hopefully, their project will make a significant contribution to the Polish education sector through the use of the latest technologies, including artificial intelligence. The integration of AI into educational processes holds immense potential to greatly improve the quality and accessibility of education.
Thanks to your efforts, we saw how students can have the opportunity to use AI in an engaging and effective manner while preparing for a future where technology plays an increasingly vital role. Getting a well-deserved 3rd place in our first go at such a large event serves as a recognition of your hard work and commitment. It also serves as an encouragement to participate in similar events in the future for everyone at Aexol. So once again: congratulations!